PEEK JS-S2 3D Printing Filament
PEEK JS-S2 3D Printing Filament
PEEK JS-S2 is another grade of NATUREGEN PEEK. This grade of PEEK has good fluidity performance, it is suitable for injection molding of implanted devices with thin structure, and 3D printing manufacturing of personalized implanted devices.
3D printing of personalized implanted devices is the most perfect way to prosthetics surgery in currently. NATUREGEN PEEK 3D printing filament is specially designed for FDM technology, it's good melt fluidity, excellent mechanical properties and biocompatibility  make it a popular choice for medical devices.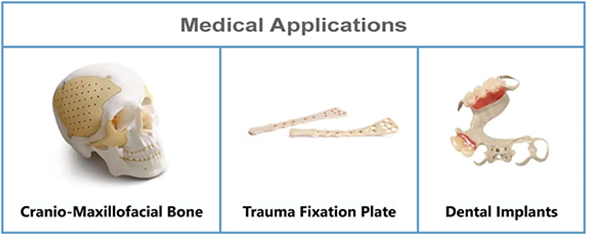 Sterilization:
NATUREGEN PEEK has excellent radiation resistance, the impacted of its mechanical properties and chemical stability are very limited when exposed to high doses of gamma ray irradiation.
NATUREGEN PEEK has a very stable chemical structure that enables it to maintain good hydrolysis resistance under high temperature. It can be sterilized using conventional steam sterilization method, which also can be repeated multiple sterilization cycles.
3. After three repeated EO sterilization cycles, the residues of EO in NATUREGEN PEEK products can still within the limits specified in ISO 10993-7. When choosing the sterilization process, users should try to select the above verified sterilization method. If users using other sterilization methods, the new method should be verified to ensure that the performance and safety of PEEK products will not be reduced.