PEEK JS-S1 Granule is one specifications of NATUREGEN® PEEK. It is a medical implantable material which is suitable for the manufacture of medical implant devices.
PEEK JS-S1 has passed the biological compatibility test, conforming to the requirements of ASTM F2026 and ISO 10993.
The NATUREGEN PEEK Granule can be used for injection molding of various implanted devices, especially for interference screws and suture anchors which with relatively few specifications and large quantities.
Product Specification
Trade Name : NATUREGEN® PEEK
Specifications:Granule/Pellet/Powder
Grade :JS-S1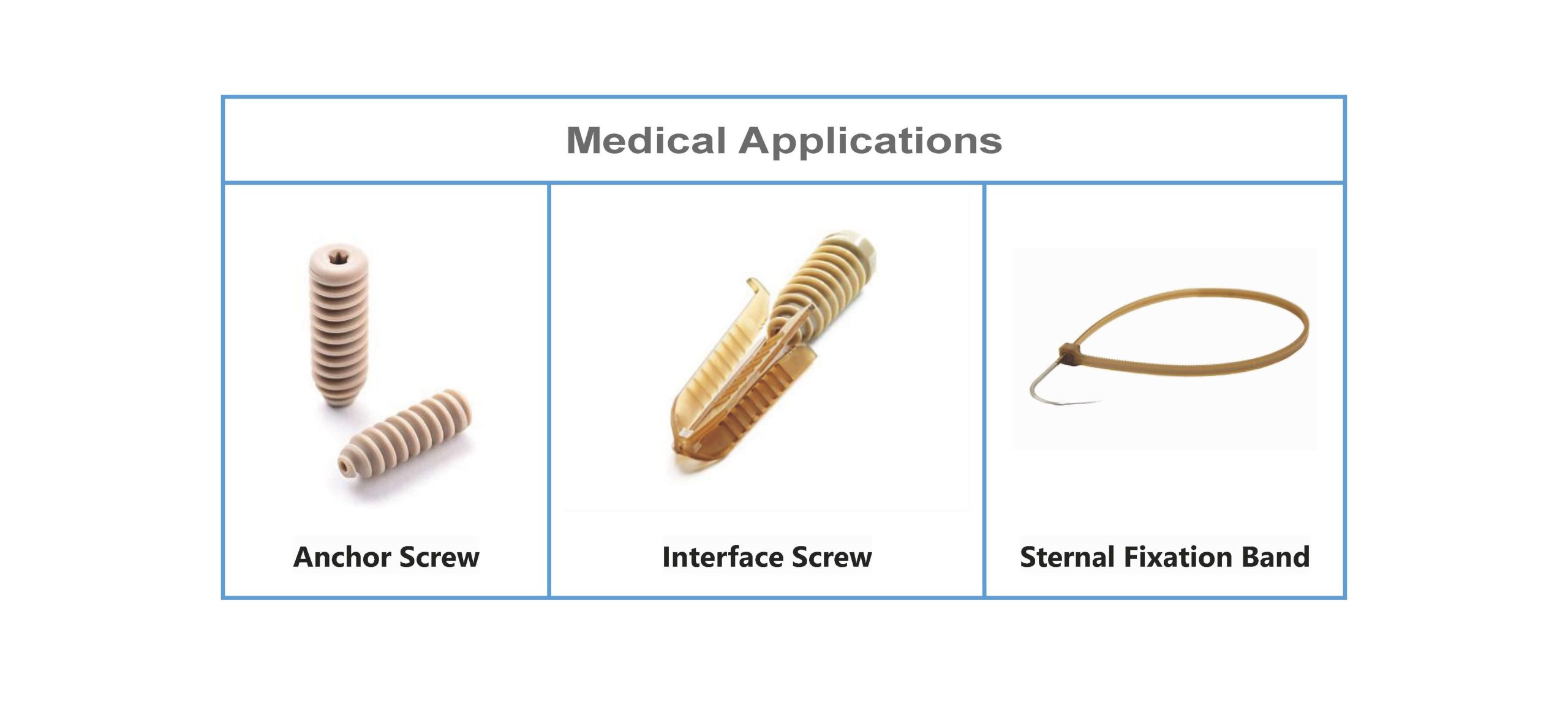 Medical Applications of PEEK JS-S1 Granule
 PEEK has excellent machine-ability, is flame-retardant, and possesses excellent wear and slide properties. It exhibits good fluidity when molten. PEEK granule allows the highly complex geometry of injection molding to meet a high-performance, low-weight material. Such as peek artificial knee, cardiac valve prosthesis, and spinal fusion cage.
Properties of PEEK JS-S1 Granule
The advantages of PEEK granule in injection molding are that it is among the strongest and most resistant plastics that are readily injection molded. The PEEK pellets type is suitable for manufacturing PEEK anchors and interference screws.
·Very stable at high temperatures
·Replaces stainless steel dry running parts
·Excellent Chemical Resistance
·Good resistance to radiation (Gamma & X-Ray)
·Low flammability
·High mechanical strength
How to Sterilization:
NATUREGEN PEEK has excellent radiation resistance, the impacted of its mechanical properties and chemical stability are very limited when exposed to high doses of gamma ray irradiation.
NATUREGEN PEEK has a very stable chemical structure that enables it to maintain good hydrolysis resistance under high temperature. It can be sterilized using conventional steam sterilization method, which also can be repeated multiple sterilization cycles.
After three repeated EO sterilization cycles, the residues of EO in NATUREGEN PEEK products can still within the limits specified in ISO 10993-7.
When choosing the sterilization process, users should try to select the above verified sterilization method. If users using other sterilization methods, the new method should be verified to ensure that the performance and safety of PEEK products will not be reduced.